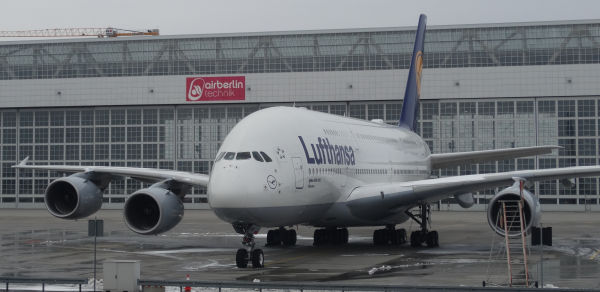 Lufthansa Airbus 380-800 "München" at München airport 18.3.2018. Picture by Ilkka Siissalo.
---
What is this site?
This FUNET pictures archive is one of the oldest online sources of free photos on the Internet. Its story began roughly at the same time as that of the www. In the meantime, several other good quality aviation picture sites have emerged, and for about a decade nothing happened here. Now since 2018 we are trying to make a revamp and start publishing here much more pictures than previously were available. The site got a new name, planepics.club, but the old and existing URL address http://www.nic.funet.fi/pub/pics/aviation works nevertheless as well and leads you here.
We want to express our gratitude to the Finnish academic network FUNET and FUNET's parent organisation CSC, for kindly providing us with the necessary server space.
What is the difference between this site and most of the other plane pictures sites? Firstly, the pictures are published "as is", that is, we have not done much photoshopping. Probably you can improve many of the photos if you have time and good photoshop skills. Newer pictures are also provided in a large format, "full size", whereas most other sites limit the resolution of pictures to a very small size to conserve disk space. All the material you can find here, you are welcome to use in any way you like, (with the exception of company copyrighted pictures specifically marked), but obviously it would be nice if you would mention the original photographer's name if you republish the material. And if you print any of these pictures for example in a magazine, the photographers would be delighted if you could post them a paper copy or pdf copy of your publication where the picture appeared. For this purpose you'll find the address and contact details of the chief admin at the top left of this front page. It's always nice to see one's own photos being used in a meaningful and useful way.
Please have a look also at our railway pictures site, railpics.club or www.nic.funet.fi/pub/pics/railways for nice train pictures.
---
Picture categories
Please note that in all categories you can always get the full size picture by clicking on the thumbnail pictures !!
Commercial airline companies
---
Other aviation pictures
---
Old and not yet updated material - these are "under construction"
---
What is new? The latest additions
27.6.2019 Added SATA Air Açores / Azores Airlines.
24.6.2019 Added British Airways, United Airlines and CSA Czech Airlines. Added also pictures of planes of easyJet, Air Baltic, Norwegian, Lufthansa, TAP Air Portugal and Jet Time.
17.6.2019 Added Emirates and easyJet.
16.6.2019 Added pictures of Finnair, SAS, BRA, Corendon, DHL Air and Widerøe. Added Thomas Cook Airways as a new category.
15.6.2019 Added Iberia. Added pictures of Bristow helicopters and of JAL.
14.6.2019 Updated the page about WOW Air. Added Ethiopian Airlines, Air Greenland, LUXAIR, Alsie Express, DAT, Jet Time, Atlantic Airways, Aegean Airways. Added pictures of SAS, TAP Air Portugal, Norwegian, KLM.
7.5.2019 Added pictures taken by Markku Salo in Ukraine.
3.4.2019 Added pictures taken in Helsinki and Stockholm.
19.3.2019 Added Brussels Airlines
17.3.2019 Added WOW Air, Primera Air, Norwegian, Croatia Airlines, KLM and pictures of private business jets, Icelandair, Air China, Germanwings, SAS and Air Iceland.
16.3.2019 Added Qatar Airways and Japan Airlines.
15.3.2019 Added pictures from Novosibirsk, Helsinki, München.
5.12.2018 Added pictures from Thailand, taken by Markku Salo.
30.11.2018 Added pictures of a Yak-42D jet of Izhavia, Udmurtia, by Markku Salo.
17.11.2018 Added pictures of Air Botswana and Aerolineas Argentinas.
12.11.2018 Added a category for African airlines and placed new pictures of Air Botswana there. Added a category for SAS.
1.11.2018 Added a new category for WizzAir and some other random pictures.
3.9.2018 Added some military aircraft pictures.
16.5.2018 Added a number of directories and pictures, for example Air Europa, TAP, Air Baltic, Lufthansa and so on.
30.4.2018 Redesigned the old front page like this, to look like the cover page of railpics.club. The subcategories are still "as was" with just lists of files and will be refined later.
---
This is the last picture added to the site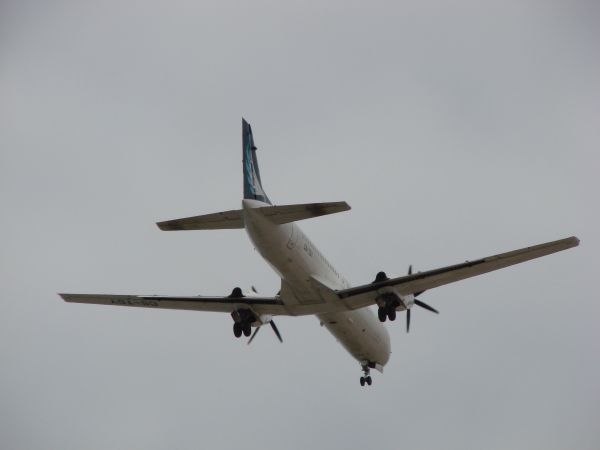 This plane doesn't exist any more. It was a British Aerospace BAe ATP from the year 1992. It first flew in Indonesia until 1999 and joined SATA Air Açores in 2000. It was stored in May 2010 and broken up in 2016. Here we see it approaching João Paulo II Airport by Ponta Delgada. Picture 11.4.2009 by Ilkka Siissalo.
---
Latam Airways of Chile Airbus A350 version 900 A7-AMB at München airport in Germany 18.3.2018. Picture by Ilkka Siissalo.
---