Life

Insecta

Lepidoptera

Ditrysia

Pyraloidea

Pyralidae

Pyralinae
Pyralis Linnaeus, 1758

Pyralis Linnaeus, 1758; Syst. Nat. (Edn 10) 1 : 533, TS: Phalaena farinalis Linnaeus
Aletes Rafinesque, 1815; 129 (nom. nud.) Ceropsina Rafinesque, 1815; 129 (nom. nud.) Spyrella Rafinesque, 1815; 129 (repl. name) Asopia Treitschke, 1828; in Ochsenheimer, Schmett. Eur. 6 (2) : 316, TS: Phalaena farinalis Linnaeus Sacatia Walker, 1863; List Spec. Lepid. Insects Colln Br. Mus. 27: 123, TS: Sacatia laudatella Walker Eutrichodes Warren, 1891; Ann. Mag. Nat. Hist. (6) 7 (42): 498, TS: Pyralis ravolalis Walker Eutrichodes (Pyralinae) ; [GlobIZ]
Pyralis (Pyralinae) ; Hampson, 1896, Trans. ent. Soc. Lond. 1896 (4) : 507; [NACL, 78]
Pyralis (Pyralini) ; Solis & Shaffer, 1999, J. Lep. Soc. 53 (1): 8
Pyralis (Pyralini) ; [AUCL]; [GlobIZ]

---
---

Pyralis regalis
(Denis & Schiffermüller, 1775)
Pyralis regalis, Svenska fjärilar [SVF]
Pyralis regalis, Moths and Butterflies of Europe [MBE]

---

Pyralis lienigialis
(Zeller, 1843)
Pahnakoisa
Northern Meal Moth
Pyralis lienigialis, Svenska fjärilar [SVF]
Pyralis lienigialis, UK Moths [Ian Kimber]

---

Pyralis farinalis
Linnaeus, 1758
Komerokoisa
Lesekoisa
Meal Moth
Asopia domesticalis Zeller, 1847
Pyralis fraterna Butler, 1879
Pyralis manihotalis Matsumura, 1900; (not Guenée, 1854)
Pyralis meridionalis Schmidt, 1934
sardoplumbea Schawerda, 1936
marianii Hartig, 1951
Pyralis orientalis Amsel, 1961
Pyralis farinalis, Moth Photographers Group [MPG]
Pyralis farinalis, Butterflies and Moths of North America [BAMONA]
Pyralis farinalis, Lynn Scott's Lepidoptera Images [Lynn Scott]
Pyralis farinalis, Svenska fjärilar [SVF]
Pyralis farinalis, Lepidoptera Larvae of Australia [Don Herbison-Evans]
Pyralis farinalis, Georgia Lepidoptera (USA) [GALEPS]
Pyralis farinalis, Moths and Butterflies of Europe [MBE]
Pyralis farinalis, UK Moths [Ian Kimber]

Pyralis farinalis ; [NACL, #5510]; [AUCL]; Solis & Shaffer, 1999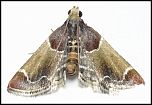 962x659 (~107Kb) Russia, Moscow area, 16.8.2010 (36°25'E, 56°00'N), Photo © D. Smirnov
Larva on (in barns and stables)
---
---
Pyralis vetusalis Walker, [1859]
Pyralis gerontesalis Walker, [1859]
Sacatia laudatella Walker, 1863
Pyralis despectalis Walker, [1866]
Pyralis miseralis Walker, [1866]
Pyralis achatina Butler, 1877
Asopia haematinalis Saalmüller, 1880
Asopia gerontialis Meyrick, 1888; (emend.)
Endotricha centripunctalis Gaede, 1916
Pyralis pupalis Strand, 1919
ingentalis Caradja, 1927
Pyralis compsobathra Meyrick, 1932
Pyralis manihotalis, Moth Photographers Group [MPG]

vetustalis[sic] ; [NACL, #5515 (missp.)]
Pyralis manihotalis ; Solis & Shaffer, 1999
---
Pyralis costigeralis Walker, 1866; (preocc. Walker, 1862)
Pyralis costiferalis ; [NACL, #5511]
---
Pyralis disciferalis ; [NACL, #5512]
---
Pyralis electalis ; [NACL, #5513]
---
Pyralis cacamica ; [NACL, #5514]
---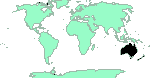 AU. See [About maps]
Asopia caustica Meyrick, 1884
Pyralis caustica ; [AUCL]
---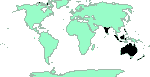 AU, Java, Ceylon. See [About maps]
Asopia pictalis Curtis, 1834
Pyralis pronoealis Walker, 1859; List Spec. Lepid. Insects Colln Br. Mus. 19: 906
Myelois bractiatella Walker, 1863
Pyralis elachia Butler, 1879
Pyralis pictalis ; [AUCL]
---
2.8.2010 (12)
References:

Nielsen & Rangsi, 1996; Checklist of the Lepidoptera of Australia; CSIRO, Australia
Warning! The maps are automatically generated from the textual information, and the process does not always produce acceptable result; See about maps for more info.
Opler, Pavulaan, Stanford & Pogue; Butterflies and Moths of North America; Mountain Prairie Information Node
Russia, Moscow; e-mail: D. Smirnov
and Stella A. Crossley; Lepidoptera Larvae of Australia; e-mail: Don Herbison-Evans; e-mail: Don Herbison-Evans
Moths and Butterflies of Georgia and the Southeastern United States; James K. Adams; Dept. of Natural Science, Dalton State College, Dalton, GA ; http://www.daltonstate.edu/galeps/index.htm
Global information system on pyraloidea; GlobIZ; Globales Informtationssystem Zünslerfalter; Note This information is not automatically synchronized with GlobIZ and can sometimes be lagging behind.
Moths of the Ottawa Area; Lynn Scott's Lepidoptera Images
Moths and Butteflies of Europe; Paolo Mazzei, Diego Reggianti and Ilaria Pimpinelli; http://www.leps.it/
Hodges, 1983; Check List of the Lepidoptera of America North of Mexico
Svenska fjärilar; Naturhistoriska riksmuseet; (Sweden)
---
Some related literature:

Hampson, 1896

Linnaeus, 1758

Solis & Shaffer, 1999

Treitschke, 1828

Walker, 1859

Walker, 1863

Warren, 1891
---
If you have corrections, comments or information to add into these pages, just send mail to Markku Savela
Keep in mind that the taxonomic information is copied from various sources, and may include many inaccuracies. Expert help is welcome.