Life

Insecta

Lepidoptera

Ditrysia

Papilionoidea

Nymphalidae

Satyrinae
Neocoenyra Butler, [1886]

Neocoenyra Butler, [1886]; Proc. zool. Soc. Lond. 1885 (4) : 758, TS: Neocoenyra duplex Butler
Neocoenyra, NSG Voucher Specimen [Wahlberg]
Neocoenura ; Gaede, 1931, in Strand, Lepid. Cat. 29 (46): 416 (missp.)
Neocenyra ; Carpenter, 1928, Trans. ent. Soc. Lond. 76 (1): 37 (missp.)
Neocoenyra (Satyrina) ; [Wahlberg]
Neocoenyra (Satyrini) ; [AfrL]

---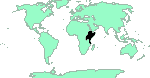 Somalia, S.Ethiopia - Kenya, N.Tanzania, Rwanda, E.Zaire. See [About maps]
Neocoenyra duplex Butler, [1886]; Proc. zool. Soc. Lond. 1885 (4) : 758, TL: Somalia
Neocoenyra duplex ; [BOW: pl. 118, f. 25]; [BAFR, 200]; [BK: 279, pl. 30, f. 444]; [AfrL]
---
Somalia. See [About maps]
Neocoenyra rufilineata ; [AfrL]; [BAFR, 200]
---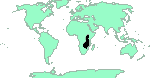 Zambia, Malawi, S.Tanzania, W.Tanzania, S.Zaire?. See [About maps]
Neocoenyra ypthimoides Butler, 1894; Proc. zool. Soc. Lond. 1893 : 643, TL: Zomba
Neocoenyra ypthimoides ; [BAFR, 200]; [AfrL]
---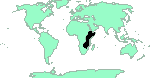 Zambia, Malawi, E.Zaire, Uganda, Tanzania, Kenya. See [About maps]
Yphthima chanleri Holland, 1896; Proc. U.S. Nat. Mus. 18 (1063) : 260, TL: Tana River
Neocoenyra gregorii ; [BOW: pl. 118, f. 9]; [BAFR, 200]; [BK: 279, pl. 30, f. 445]; [AfrL]
---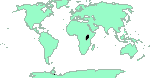 E.Zaire (Kivu). See [About maps]
Neocoenyra gregorii kivuensis ;
Neocoenyra kivuensis ; [AfrL]; [BAFR, 200 (text)]
---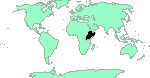 Masai country (Tanzania, Kenya). See [About maps]
Neocoenyra masaica ; [BAFR, 201]; [BK: 280, pl. 30, f. 446]; [AfrL]
---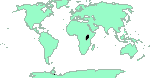 S.Tanzania (Iringa R.). See [About maps]
Neocoenyra pinheyi Carcasson, 1961; , TL: Iringa River, Tanzania
Neocoenyra pinheyi ; [AfrL]; [BAFR, 201]
---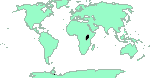 NE.Tanzania (Usambara Mts.), Malawi?. See [About maps]
Pseudonympha parallelopupillata Karsch, 1897; Ent. Nachr. 23 : 370
Neocoenyra parallelopupillata ; [BAFR, 201]
Neocoenyra paralellopupillata ; [AfrL]
---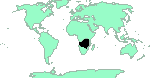 S.Zaire (Shaba), E.Angola, N.Zambia. See [About maps]
Neocoenyra cooksoni ; [BAFR, 201]; [BOW: pl. 117, f. 5]; [AfrL]
---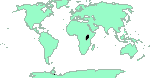 S.Tanzania. See [About maps]
mittoni Pinhey, 1956²
Neocoenyra heckmanni ; [AfrL]; [BAFR, 201]
Neocoenyra heckmanni heckmanni ; [AfrL]
Neocoenyra heckmanni kennethi ; [AfrL]
Neocoenyra heckmanni mangalisa ; [AfrL]
Neocoenyra heckmanni mbinga ; [AfrL]
Neocoenyra heckmanni uzungwae ; [AfrL]
---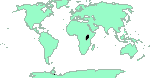 S.Tanzania (E of L.Malawi). See [About maps]
Neocoenyra fulleborni ; [BAFR, 201]; [AfrL]
---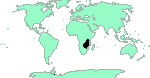 E.Tanzania (Masikati, Morogoro). See [About maps]
Neocoenyra jordani ; [BAFR, 201 (text)]; [AfrL]
Neocoenyra jordani jordani ; [AfrL]
Neocoenyra jordani septentrionalis ; [AfrL]
---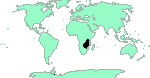 Zambia (Tsenga Mts.). See [About maps]
Neocoenyra bioculata Carcasson, 1964; , TL: Tsenga Mts., Zambia
Neocoenyra bioculata ; [BAFR, 201]; [AfrL]
Neocoenyra bioculata bioculata ; [AfrL]
Neocoenyra bioculata murphyi ; [AfrL]
---
Neocoenyra fuligo ; [AfrL]
---
---
16.2.2013 (15)
References:

Warning! The maps are automatically generated from the textual information, and the process does not always produce acceptable result; See about maps for more info.
Mark C. Williams; Checklist of Afrotropical Papilionoidea and Hesperoidea; Compiled by Mark C. Williams, 7th ed. (2008) (April 2007); Afrototropical Butterflies; e-mail: Mark C. Williams
D'Abrera, 1980; Butterflies of the Afrotropical Region
Larsen, 1996; The Butterflies of Kenya and their natural history
Lewis, 1974; Butterflies of the World; ISBN 0 245 52097 X
Natural History Museum; The Global Lepidoptera Names Index
Niklas Wahlberg; The NSG's voucher specimen database; Nymphalidae Systematics Group
This may require parentheses or not. I don't have the necessary information for this taxon.
---
Some related literature:

Butler, [1886]

An account of two collections of Lepidoptera recently received from Somali-land Proc. zool. Soc. Lond. 1885 (4) : 756-776, pl. 47

Butler, 1894

On two collection of Lepidoptera sent by H. H. Johnston, Esq., C.B., from British Central Africa Proc. zool. Soc. Lond. 1893 : 643-684, pl. 60 (1894)

Gaede, 1931

Family Satyridae in Strand, Lepid. Cat. 29 (43): 1-320, (46): 321-544, (48): 545-759

Holland, 1896

List of Lepidoptera collected in Somali Land, East Africa, by Mr. William Astor Chanler and Lieutenant von Hoehnel Proc. U.S. Nat. Mus. 18 (1063) : 259-264

Karsch, 1897

Neue Eingänge deutsch-ostafrikanischer Insecten in Museum für Naturkunde zu Berlin Ent. Nachr. 23 : 266-372
---
If you have corrections, comments or information to add into these pages, just send mail to Markku Savela
Keep in mind that the taxonomic information is copied from various sources, and may include many inaccuracies. Expert help is welcome.