Life

Insecta

Lepidoptera

Ditrysia

Drepanoidea

Drepanidae

Thyatirinae
Achlya Billberg, 1820

Achlya Billberg, 1820; Enum. Ins. Mus. Billb. : 87, TS: Phalaena flavicornis Linnaeus
Cymatophora Treitschke, 1825; in Ochsenheimer, Schmett. Eur. 5 (1) : 77 (preocc. Cymatophora Hübner, [1812]), TS: Phalaena flavicornis Linnaeus
Chymatophora Guenée, 1837; Ann. Soc. Ent. Fr. 6 : 315 (unj. emend. Kymatophora Treitschke, 1835)
Cymatophora Agassiz, 1847; Nom. zool. (Index univ.) : 112, 198 (unj. emend. Kymatophora Treitschke, 1835)
Kymatophora ; Treitschke, 1835, in Ochsenheimer, Schmett. Eur. 10 (2) : 17 (missp.)
Cymathophora ; Duponchel, 1829, Hist. nat. Lépid. Fr. 7 (2) : 71 (missp.)

---

Achlya flavicornis
(Linnaeus, 1758)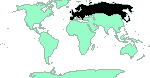 EU, Russia, Japan. See [About maps]
Kevätvillaselkä
Yellow-horned Lutestring
Gelbhörniger Wollbeinspinner
La Flavicorne
Björkgulhornspinnare
sárgacsápú pihésszövö
Phalaena flavicornis Linnaeus, 1758; Syst. Nat. (Edn 10) 1 : 518, TL: Sweden
cinerea (Hufnagel, 1767)
sulphureomaculata (Retzius, 1783)
luteicornis (Haworth, 1810)
Asphalia flavicornis var. finmarchica Schöyen, 1881; Ent. Tidskr. 2 (3) : 121, pl. 1, f. 3-4
anglica Houlbert, 1921²
Achlya flavicornis, Larvae of North-European Lepidoptera [Kimmo Silvonen]
Achlya flavicornis, Svenska fjärilar [SVF]
Achlya flavicornis, Norges Sommerfugler [NORLEP]
Achlya flavicornis, Moths and Butterflies of Europe [MBE]
Achlya flavicornis, UK Moths [Ian Kimber]

| | | |
| --- | --- | --- |
| 600x890 (~61Kb) FINLAND, U: Espooo Pisa 667:37, 1.4.1990, Photo © Kimmo Silvonen | 590x680 (~93Kb) Russia, Moscow area, 26.4.2008, Photo © D. Smirnov | 787x703 (~108Kb) Russia: Moscow area (36°25'E, 56°00'N), 26.4.2009, Photo © D. Smirnov |
| 500x472 (~35Kb) FINLAND: Ka: Virolahti, 6719:539, m 22-28.4.1995, f 29-5.5.1995, Markku Savela leg. | | |
Flight from end of April to first half of May.
Larva on Betula, B. verrucosa, B. pubescens, Alnus glutinosa, Populus tremula [SPRK]
---
15.4.2010 (1)
References:

Warning! The maps are automatically generated from the textual information, and the process does not always produce acceptable result; See about maps for more info.
Russia, Moscow; e-mail: D. Smirnov
Espoo, Finland; Kimmo's Lep Site
Moths and Butteflies of Europe; Paolo Mazzei, Diego Reggianti and Ilaria Pimpinelli; http://www.leps.it/
Seppänen, E. J, 1970; Suomen suurperhostoukkien ravintokasvit, Animalia Fennica 14
Svenska fjärilar; Naturhistoriska riksmuseet; (Sweden)
This may require parentheses or not. I don't have the necessary information for this taxon.
---
Some related literature:

Agassiz, 1847

Billberg, 1820

Duponchel, 1829

Guenée, 1837

Linnaeus, 1758

Schöyen, 1881

Treitschke, 1825

Treitschke, 1835
---
If you have corrections, comments or information to add into these pages, just send mail to Markku Savela
Keep in mind that the taxonomic information is copied from various sources, and may include many inaccuracies. Expert help is welcome.