Life

Plants

Magnoliophyta

Magnoliophytina

Magnoliopsida

Hippocastanaceae
Aesculus L
Foodplants for Antheraea pernyi, Deudorix epijarbas, Synanthedon vespiformis, Xiphydria camelus
---
Balkans. See [About maps]
Hevoskastanja
Yleinen hevoskastanja
Horse-chestnut
Common Horse-chestnut
Aesculus hippocastanum ; [SK, 394]; [GMBOT, 559]; [IBT, 456]
| | |
| --- | --- |
| 600x892 (~67Kb) FINLAND: N: Espoo, Tapiola 667:37, 18.6.1997 (cultivated), Photo © Markku Savela | 783x1044 (~195Kb) Lithuania, Vilna, Zemieji, Paneriai, 12.7.2008 (with leaf mines of Cameraria ohridella?), Photo © Harri Arkkio |
Foodplant for Acronicta aceris, Argyresthia glaucinella
---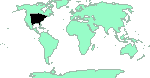 from (SW.Pennsylvania - Iowa) - to (N.Alabama - NE.Texas). See [About maps]
Ohio Buckeye
Fetid Buckeye
Stinking Buckeye
Aesculus glabra ; [GMBOT, 559]; [IBT, 353]
Foodplant for Zeiraphera claypoleana
Aesculus arguta Buckley
Aesculus glabra var. arguta ; [GMBOT, 560]
---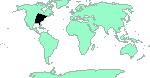 from (SW.Pennsylvania, Ohio) - Appalachians - NA.Georgia, Alabama. See [About maps]
Yellow Buckeye
Sweet Buckeye
Large Buckeye
Aesculus flava Ait.
Aesculus octandra ; [GMBOT, 560]; [IBT, 353]
Foodplant for Trigrammia quadrinotaria
Aesculus flava var. purpurascens Gray
Aesculus octandra var. hybrida ; [GMBOT, 560]
---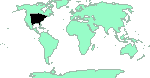 SE.Virginia - Florida - Texas, Mississippi - SE.Oklahoma, S.Illinois. See [About maps]
Red Buckeye
Aesculus pavia ; [SK, 394 (note)]
Aesculus Pavia ; [GMBOT, 560]
Aesculus pavia ; [IBT, 356]
Foodplant for Trigrammia quadrinotaria
---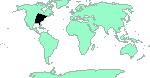 SE.Virginia - NA.Georgia, Alabama, NW.Florida. See [About maps]
Painted Buckeye
Georgia Buckeye
Dwarf Buckeye
Aesculus sylvatica ; [IBT, 358]
---
---
---
11.1.2003 (7)
References:

Warning! The maps are automatically generated from the textual information, and the process does not always produce acceptable result; See about maps for more info.
A Synonymized Checklist of the Vascular Flora of the United States, Puerto Rico, and the Virgin Islands; A data base interface; BONAP U.S. Checklist - 1998; Provided by TAMU-BWG; Texas A & M Bioinformatics Working Group; Based on; Biota of North America Program
Den Virtuella floran; http://linnaeus.nrm.se/flora/welcome.html; Ett projekt vid Naturhistoriska riksmuseet (Stockholm, Sweden).; Even for non-Swedish speaker, the distribution maps on species are nice (map buttons "Norden" and "Norra halvklotet")
Robinson, Benjamin, Fernald, Lyndon, 1908; Gray's New Manual of Botany (7th edition); A Handbook of the Flowering Plants and Ferns of the Central and Northeastern United States and adjacent Canada; American Book Company
Finland; For the time being these pictures are only for this site. Other usage not allowed.
Grimm, 1983; The Illustrated Book of Trees
Mela & Cajander, 1906; Suomen Kasvio; Viides painos
---
If you have corrections, comments or information to add into these pages, just send mail to Markku Savela
Keep in mind that the taxonomic information is copied from various sources, and may include many inaccuracies. Expert help is welcome.