Life

Insecta

Lepidoptera

Ditrysia

Noctuoidea

Noctuidae

Hadeninae
Anarta Ochsenheimer, 1816

Anarta Ochsenheimer, 1816; Schmett. Eur. 4 : 90, TS: Phalaena myrtilli Linnaeus
Charelia Sodoffsky, 1837; : 88 (unnec. repl. Anarta Ochsenheimer, 1816), TS: Phalaena myrtilli Linnaeus Anarta (Hadenini) ; [NACL, 149 (part)]
Anarta (Hadeninae) ; [POOLE, (part)]
Anarta (Discestrina) ; [NE4, 18]
Anarta (Hadenini) ; [NE4, 38]

---

Anarta myrtilli
(Linnaeus, 1761)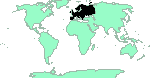 EU. See [About maps]
Kanervan kangasyökkönen
Beautiful Yellow Underwing
Heidekrauteulchen
Phalaena myrtilli Linnaeus, 1761
Phalaena Noctua myrtilli Linnaeus, 1761; Fauna Suecica (Edn 2): 311, TL: Sweden
Phalaena ericae Hufnagel, 1766; 492, TL: Berlin region
Anarta myrtilli var. alpina Rätzer, 1890; 224, TL: Switzerland, Gadman
Anarta rufescens Tutt, 1892
Anarta myrtilli citrina Warren, 1911; 252, pl. 50, row c
Anarta myrtilli f. anglica Culot, 1915; 126, TL: England
Anarta myrtilli, Svenska fjärilar [SVF]
Anarta myrtilli, Moths and Butterflies of Europe [MBE]
Anarta myrtilli, UK Moths [Ian Kimber]

Anarta myrtilli ; [NACL, #10333]; [POOLE]; [NE4: 18, 39, pl. 1, f. 60-66, gen. 17, 182]
Misidentified/misapplied:

albirena Hübner, [1803]; Haworth, 1809

| | |
| --- | --- |
| 900x704 (~82Kb) FINLAND, Ab: Suomusjärvi, 669:31, 28.5.2000, Photo © Markku Savela | 500x565 (~37Kb) FINLAND: Ka: Virolahti, m 8.6.1970, 671:53, f 13.7.1976, Markku Savela leg. |
Flight in June
Larva on Calluna vulgaris
Anarta melanopa Thunberg, 1791 has been moved into Discestra. Should the same apply to any of the following? -- msa
---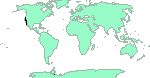 California, .... See [About maps]
Anarta sierrae Barnes & McDunnough, 1916; 6, pl. 3, f. 3, TL: California, Tulare Co., Mineral King
Anarta sierrae, Moth Photographers Group [MPG]
Anarta sierrae, Butterflies and Moths of North America [BAMONA]
Anarta sierrae, Noctuid Search (record) [NOCTS]

Anarta sierrae ; [POOLE]; [NACL, #10328]
California, ...
Anarta sierrae var. laertidia Barnes & McDunnough, 1916; 7, TL: California, Lake Tahoe, Deer Park Springs
= Anarta sierrae ; [POOLE]
Anarta sierrae laertidia ; [NACL, #10328a]
---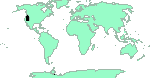 Nevada, .... See [About maps]
Anarta mimuli Behr, 1885; 62, TL: Nevada
Anarta mimuli ; [NACL, #10329]; [POOLE]
---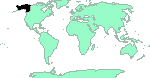 Alaska, ..... See [About maps]
Anarta etacta Smith, 1900; 493, TL: Alaska, Kukak Bay
Anarta etacta ; [NACL, #10330]; [POOLE]
---
Anarta magna ; [NACL, #10331]
---
Anarta mausi Püngeler, 1904; 130, TL: Altyn-Tagh
Anarta mausi ; [POOLE]
---
S.Iran. See [About maps]
Anarta melaxantha Kollar, 1849; 12, TL: South Persia
Anarta melaxantha ; [POOLE]
---
Anarta perpusilla Boisduval, 1829; , TL: "Galloprov"
Anarta perpusilla ; [POOLE]
---
Anarta zemblica Hampson, 1905; 47, TL: Noavaya Zembla, Schubert Bay
Anarta zemblica ; [POOLE]
---
4.4.2008 (9)
References:

Warning! The maps are automatically generated from the textual information, and the process does not always produce acceptable result; See about maps for more info.
Opler, Pavulaan, Stanford & Pogue; Butterflies and Moths of North America; Mountain Prairie Information Node
Moths and Butteflies of Europe; Paolo Mazzei, Diego Reggianti and Ilaria Pimpinelli; http://www.leps.it/
Hodges, 1983; Check List of the Lepidoptera of America North of Mexico
Hacker, Ronkay & Hreblay, 2002; Noctuidae Europaeae 4; Hadeninae I
Noctuid Search; An Interactive Key to Identify the Noctuidae of North America; e-mail: Thomas D. Eichlin; e-mail: Scott A. Kinnee; Dennis E. Mayhew; Ronald E. Somerby; Charles S. Papp
Poole, 1989; Lepidopterorum catalogus (n.s.) 118 - Noctuidae
Svenska fjärilar; Naturhistoriska riksmuseet; (Sweden)
---
Some related literature:

Ochsenheimer, 1816

Die Schmetterlinge von Europa. Fierter Band Schmett. Eur. 4 : 1-223
---
If you have corrections, comments or information to add into these pages, just send mail to Markku Savela
Keep in mind that the taxonomic information is copied from various sources, and may include many inaccuracies. Expert help is welcome.