Life

Insecta

Lepidoptera

Ditrysia

Noctuoidea

Noctuidae

Cuculliinae
Catabena Walker, 1865

Catabena Walker, 1865; 631, TS: Catabena lineolata Walker
Turbula Walker, 1869 Adipsophanes Grote, 1873 Catabena (Oncocnemidini) ; [NACL, 146]
Catabena (Amphipyrinae) ; [POOLE]

---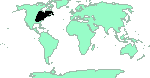 New York, Pennsylvania, Massachusetts, .... See [About maps]
Catabena lineolata Walker, 1865; 631, TL: [North America]
Turbula petraea Walker, 1869; 26
Adisophanes miscellus Grote, 1873; 181, TL: New York; Pennsylvania; Massachusetts
Catabena lineolata, Pacific Northwest Moths [PNWM]
Catabena lineolata, Moth Photographers Group [MPG]
Catabena lineolata, Butterflies and Moths of North America [BAMONA]
Catabena lineolata, Lynn Scott's Lepidoptera Images [Lynn Scott]
Catabena lineolata, Noctuid Search (record) [NOCTS]

Catabena lineolata ; [NACL, #10033]; [POOLE]
---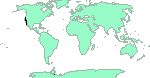 California, .... See [About maps]
Catabena sagittata Barnes & McDunnough, 1913; 116, pl. 5, f. 7-8, TL: California, San Bernardino Co.
Catabena sagittata, Moth Photographers Group [MPG]
Catabena sagittata, Noctuid Search (record) [NOCTS]

Catabena sagittata ; [NACL, #10034]; [POOLE]
---
25.1.2012 (2)
References:

Warning! The maps are automatically generated from the textual information, and the process does not always produce acceptable result; See about maps for more info.
Opler, Pavulaan, Stanford & Pogue; Butterflies and Moths of North America; Mountain Prairie Information Node
Moths of the Ottawa Area; Lynn Scott's Lepidoptera Images
Hodges, 1983; Check List of the Lepidoptera of America North of Mexico
Noctuid Search; An Interactive Key to Identify the Noctuidae of North America; e-mail: Thomas D. Eichlin; e-mail: Scott A. Kinnee; Dennis E. Mayhew; Ronald E. Somerby; Charles S. Papp
Poole, 1989; Lepidopterorum catalogus (n.s.) 118 - Noctuidae
---
If you have corrections, comments or information to add into these pages, just send mail to Markku Savela
Keep in mind that the taxonomic information is copied from various sources, and may include many inaccuracies. Expert help is welcome.