Life

Fungi

Basidiomycotina

Agaricales

Tricholomataceae
Melanoleuca

Sataheltat

Mjukmusseroner
---

Melanoleuca melaleuca
(Pers.) Maire non sensu Kühner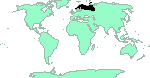 NEU. See [About maps]
Nokisataheltta
Tumma valmuska
Mörkmusseron
Tricholoma melaleucum (Pers.); Kumm.
Melanoleuca vulgaris Pat.
---

Melanoleuca cognata
(Fr.) Konrad & Maubl.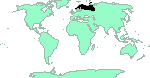 NEU. See [About maps]
Mesisataheltta
Kellanharmaa valmuska
Gyllengrå musseron
Tricholoma cognatum (Fr.); Gill.
---
Pudermusseron
Tricholoma subpulverulentum (Pers.); Karst.
---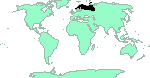 NEU. See [About maps]
Kesäsataheltta
Sommarmusseron
Melanoleuca strictipes (Karst.); Métrod sensu S. Lundell non sensu Lange
Melanoleuca pubifolium Romell
Tricholoma strictipes Karst.
---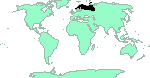 NEU. See [About maps]
Uurresataheltta
Isaebellmusseron
Tricholoma grammopodium (Bull.); Quél.
---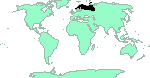 NEU. See [About maps]
Kyyrysataheltta
Lågmusseron
Tricholoma brevipes (Bull.); Kumm.
---
Smalfotad musseron
Melanoleuca leucophylloides (Bon); Bon
Melanoleuca pseudoluscina Bon
---
Blekgrå musseron
Melanoleuca cinerascens Reid
Tricholoma exscissum (Fr.); Gill.
---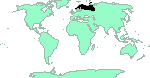 NEU. See [About maps]
Suomusataheltta
Pärlmusseron
---
---
Lettosataheltta
Melanoleuca brevispora Harmaja non Singer
---
---
Piennarsahaheltta
Collybia stridula (Fr.); Quél.
---
Kermasataheltta
Melanoleuca evenosa (Sacc.); Konrad
---
19.12.1998 (14)
References:

Warning! The maps are automatically generated from the textual information, and the process does not always produce acceptable result; See about maps for more info.
---
If you have corrections, comments or information to add into these pages, just send mail to Markku Savela
Keep in mind that the taxonomic information is copied from various sources, and may include many inaccuracies. Expert help is welcome.