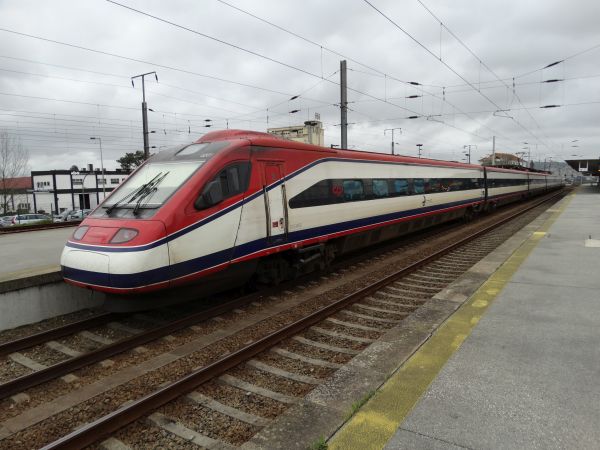 Train operations in Portugal are still strongly in the hands of the local state railways, CP or Comboios de Portugal. It is a company owned 100% by the state. CP operates on some 2600 km of broad gauge 1668 mm line. out of which over 1300 km is electrified with 25 kV AC. CP as a company is divided into four divisions: CP Longo Curso (long distance), CP Regional (regional services), CP Lisboa (suburban lines around Lisbon) and CP Porto (Porto's suburban network). Train services are categorised in five categories:
Alfa Pendular - the fastest long distance lines
Intercidades - long distance Intercity trains
Inter-Regional
Regional
Urbano - suburban services
The train is this picture is a Fiat Pendolino of the Alfa Pendular service, here ready to leave Porto Campanha station to Faro. These trains can run at up to 200 km/h. Picture 11.3.2017 by Ilkka Siissalo.
---
FUNET railway pictures archive - Portugal
---
Picture categories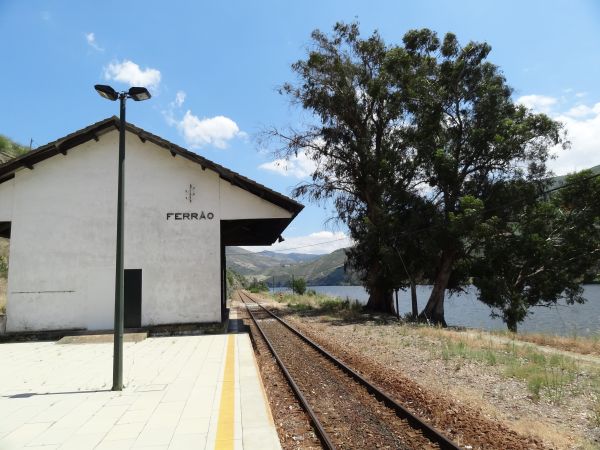 The train station of Ferrao is a typical countryside little station located by the Douro river. Diesel multiple units stop here a couple of times per day. Picture 19.62012 by Ilkka Siissalo.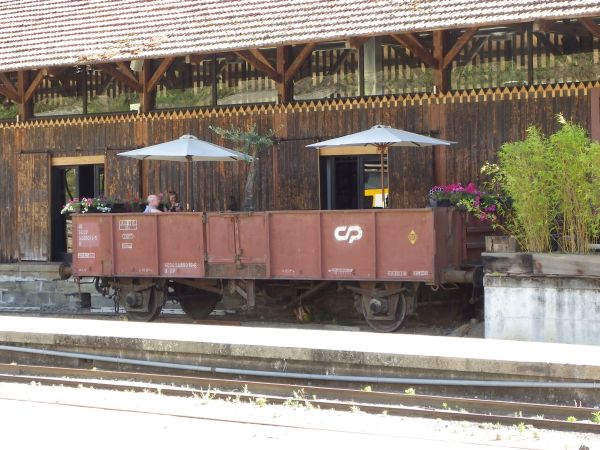 We all know what a restaurant car in a train is, right? This one was at the station of Regua. Picture 22.6.2012 by Ilkka Siissalo.