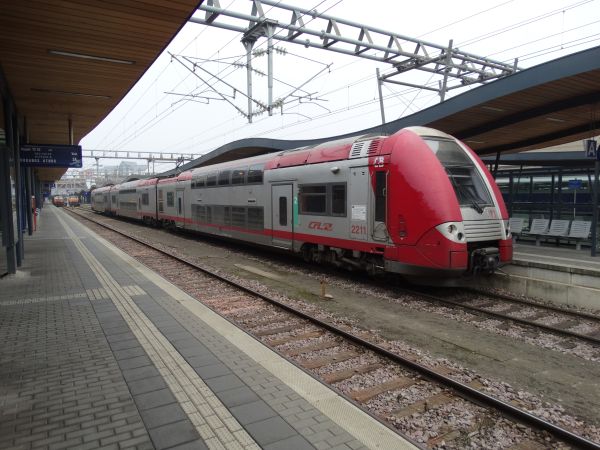 Luxembourg is a small country, but in terms of railways it is quite interesting. Luxembourg state railways, Société Nationale des Chemins de Fer Luxembourgeois, CFL, uses trains which are similar to its neighbours, has several train services crossing the national borders and even owns cargo operations in other countries. In addition to that French, Belgian and German trains come to Luxembourg regularly in normal passenger service and many foreign cargo companies run via Luxembourg's territory. Earlier CFL always bought the same trains as its bigger neighbours France and Belgium, but more lately also German and Swiss trains have been bought. CFL's trains are all pretty modern and CFL changes its rolling stock frequently. Luxembourg has 275 km of rail routes within the country, all of which normal gauge 1435 mm. Most of the lines are electrified with 25kV 50Hz, but a small proportion also has the French/Belgian system of DC 3kV electricity.
The title picture above shows CFL's number 2211 at Luxembourg main station on 17.12.2016. The series z2200 is the same which in France is called class Z24500. It is a double decker electric multiple unit with a top speed of 160 km/h, built by Alstom in France. CFL uses this type especially in services from Luxembourg to France. Picture at Luxembourg main station 17.12.2016 by Ilkka Siissalo.
---
FUNET railway pictures archive - Luxembourg
---
Picture categories
---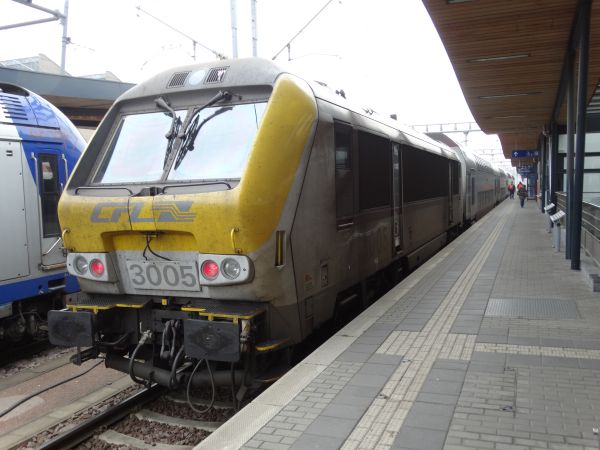 This is a very typical regional train in Luxembourg these days, consisting of a rake of double decker coaches made by Bombardier in Germany (similar to the ones DB is using there) and a locomotive of the class 3000. Class 3000 is the same as French SNCF's class 13, built 1998-2001 by Alstom in France. Originally these coach sets were delivered with matching Bombardier made TRAXX locomotives (CFL class 4000), but today CFL prefers to use most of them in international cargo traffic where the TRAXX locomotive family is more suited. Picture at Luxembourg main station 17.12.2016 by Ilkka Siissalo.