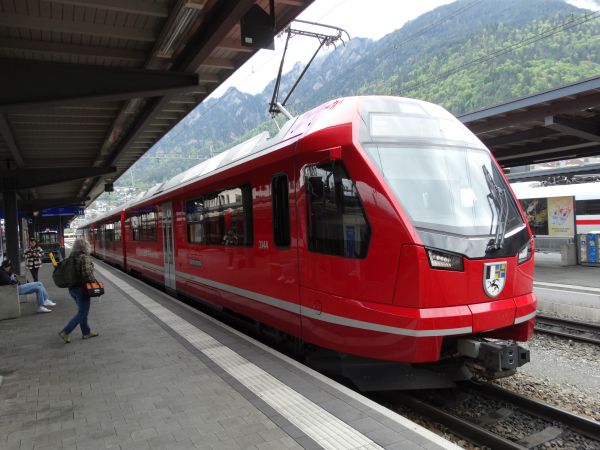 This is the newest train type of the Rhätische Bahn RhB, the world's largest narrow gauge network located in the kanton of Graubünden in Switzerland. These trains were used to construct the world record train, which was over 1,9 km long and consisted exclucively of these new electric multiple units. The railway of RhB is metre gauge.
Picture from Chur 14.5.2023 by Ilkka Siissalo.
---
What is this site?
This FUNET railway pictures archive is one of the oldest online sources of train and tram related photos. Its story began roughly at the same time as that of the world wide web. In the meantime, several other good quality train picture sites have emerged, and for about a decade nothing happened here. Since 2016 we revitalised the site and it is now one of the busiest train picture sites online. The site got a new name, railpics.club, but the old and existing long URL address http://www.nic.funet.fi/pub/pics/railways works nevertheless as well and leads you here.
This site is now maintained by members of a Finnish railways enthusiasts club, Alppirautatieharrastajat ry, or Friends of the Alpine Railways. We want to express our gratitude to the Finnish academic network FUNET and FUNET's parent organisation CSC, for kindly providing us with the necessary server space.
What is the difference between this site and most of the other railways pictures sites?
Firstly, the pictures are published "as is", that is, we have not done much photoshopping. Probably you can improve many of the photos if you have time and good photoshop skills. Feel free to do so. New pictures are also provided in a large format, "full size", whereas most other online sites limit the resolution of pictures to a very small size to conserve disk space. All the material you can find here, you are welcome to use in any way you like, (with the exception of company copyrighted pictures specifically marked), but obviously it would be nice if you would mention the original photographer's name if you republish the material. And if you print any of these pictures for example in a magazine, the photographers/editors would be delighted if you could post them a paper copy or pdf copy of your publication where the picture appeared. For this purpose you'll find the address and contact details of the chief admin at the top left of this front page.
Remember, when you see a picture on these web pages, you can always get the largest resolution image that we have if you just click on the pic.
---
Picture categories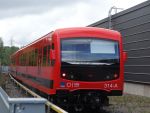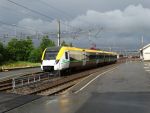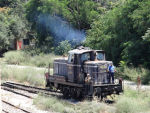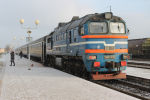 Please note that in all categories you can always get the full size picture by clicking on the thumbnail pictures !!
---
What is new? The latest additions
29.9.2023 Updated the category Switzerland > Region Alps and added several new pictures there.
17.9.2023 Added a new category Italy > Valle d'Aosta bimodal trains. Added also other pictures of Italian passenger trains in Italy > diesel.
15.9.2023 Added a lot of new pictures to the Swiss categories tpf, tpc, MOB and Region Alps as well as cable car pictures to Switzerland > misc. Added also a category for the trains of Turkmenistan.
11.9.2023 Added several pictures from Switzerland to the categories Switzerland > tpf, RBS and MOB. Added also two pictures of a North Rail diesel to the category Finland > diesel.
13.8.2023 Added many new and old pictures of the former Meiringen-Innertkirchen Bahn into the category Switzerland > Zentralbahn.
6.8.2023 Added more pictures taken in May to the category Switzerland > MOB Montreux-Oberland Bernois.
5.8.2023 Added a lot more pictures taken in May 2023 into the category Switzerland > BLS Lötschbergbahn.
31.7.2023 Added two new pictures from Kontiomäki, Finland by Kalevi Kämäräinen.
29.7.2023 Added more pictures into the category Switzerland > BLS Lötschbergbahn.
25.7.2023 Added a new category for the trains of Zimbabwe and some pictures there. Added also more pictures from Germany and Switzerland.
22.7.2023 added new pictures from Switzerland in two new categories: Switzerland > RBS-Bern-Solothurn and Switzerland > private cargo
21.7.2023 Added several pictures by Markku Salo from Estonia, Poland, Czech republic, Slovakia and Germany.
3.7.2023 Added a new category Switzerland > Forchbahn. Added also a number of pictures from Spain.
23.6.2023 Added one new picture from Berlin to the category Germany > small private EVUs and one more picture of a Czech Vectron at Czech > electric
18.6.2023 Added one picture from the Malmbanan route in Sweden to the category Sweden > misc
26.5.2023 Added new pictures from Switzerland.
23.5.2023 Added a set of new pictures from Poland taken by Markku Salo.
23.4.2023 Added really a lot of new pictures from the UK, Denmark, Germany, Switzerland, Czech Republic and France.
1.4.2023 Added some pictures from Moldova, taken by Timo Varshukov.
31.3.2023 Added a number of pictures from Switzerland, all taken in 2010.
26.3.2023 Added a lot of new pictures from Switzerland taken in November 2022.
20.3.2023 Added several pictures of a former DB V200 into the category Germany > small private EVU. Added also new pictures of diesel trains from Hungary and Romania as well as one more picture of a tram from Budapest.
19.3.2023 Added a couple of pictures from Czech Republic, Japan and Switzerland.
26.1.2023 Added a new category Switzerland -> Pilatusbahn
7.1.2023 Added new pictures taken in Lugano CH on the 4th of Nov 2022.
6.1.2023 Added really a lot of pictures from Germany, Kosovo, Latvia and especially Switzerland.
To see the earlier updates of this site, please click here
---
This is the last picture added to the site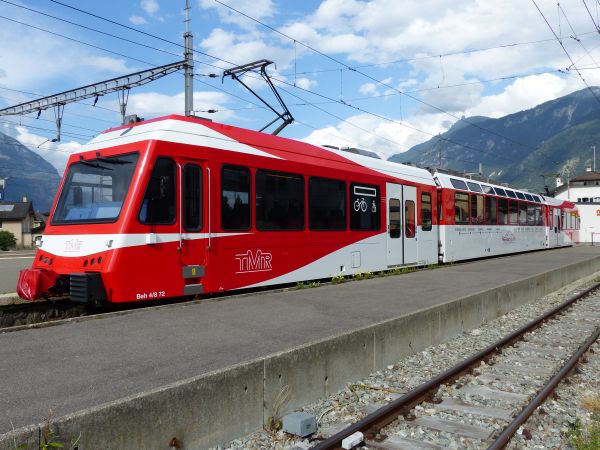 These are the current trains running on the former Martigny-Châtelard MC line between Swizerland and France. This is today TMR's Beh 4/8 n.72, built as Stadler's type Stadler Spatz. TMR has two of them for the service from Martigny up. They were built in 2011. These are almost identical with the newest SNCF trains running now on the Saint-Gervais–Vallorcine railway.
This picture is a picture published by "Whgler" under the Creative Commons CC-BY-SA 4.0 license as free to use. It has been reported to have been taken 10.7.2017 in Martigny.
---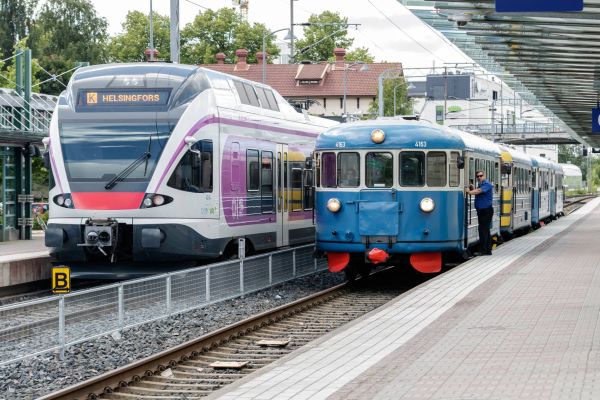 1950s and 2017 trains meeting. The new one is a Swiss made Stadler FLIRT and the old one is a 1950s class Dm7 railbus. Both have in turn been running the route Helsinki - Kerava. Picture from Kerava station in Finland 22.7.2017 by Otto Eemil Juntunen.
---