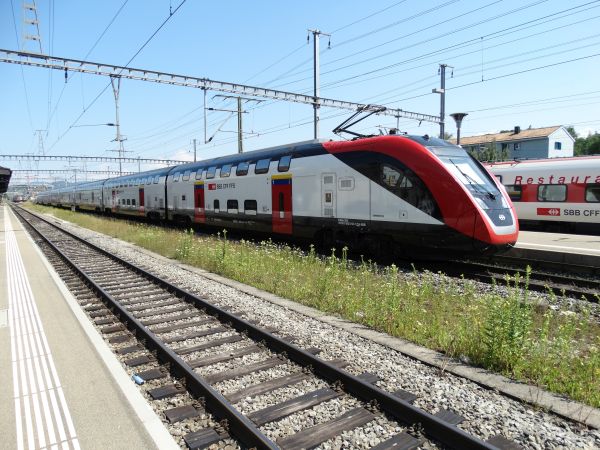 The type RABe502 of Swiss Federal Railways is the very newest InterCity train in Switzerland. The model is being built by Bombardier. It's a doubledecker train with active tilting, or rather, tilting compensation technology. Bombardier has had a lot of problems in getting this new type approved and the project is badly late. The first units are now in trial use in commercial traffic. Picture from Gossau station 4.7.2019 by Ilkka Siissalo.
---
What is this site?
This FUNET railway pictures archive is one of the oldest online sources of train and tram related photos. Its story began roughly at the same time as that of the www. In the meantime, several other good quality train picture sites have emerged, and for about a decade nothing happened here. Since 2016 we are now trying to make a revamp and start publishing here much more pictures than previously were available. The site got a new name, railpics.club, but the old and existing URL address http://www.nic.funet.fi/pub/pics/railways works nevertheless as well and leads you here.
This site is now maintained by members of a Finnish railways enthusiasts club, Alppirautatieharrastajat ry, or Friends of the Alpine Railways, together with some other voluntary railway hobbyists we got to know over Facebook. We want to express our gratitude to the Finnish academic network FUNET and FUNET's parent organisation CSC, for kindly providing us with the necessary server space.
What is the difference between this site and most of the other railways pictures sites? Firstly, the pictures are published "as is", that is, we have not done much photoshopping. Probably you can improve many of the photos if you have time and good photoshop skills. Newer pictures are also provided in a large format, "full size", whereas most other sites limit the resolution of pictures to a very small size to conserve disk space. All the material you can find here, you are welcome to use in any way you like, (with the exception of company copyrighted pictures specifically marked), but obviously it would be nice if you would mention the original photographer's name if you republish the material. And if you print any of these pictures for example in a magazine, the photographers would be delighted if you could post them a paper copy or pdf copy of your publication where the picture appeared. For this purpose you'll find the address and contact details of the chief admin at the top left of this front page. It's always nice to see one's own photos being used in a meaningful and useful way.
---
Picture categories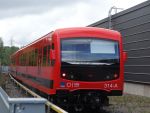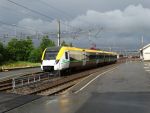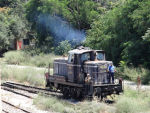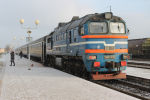 Please note that in all categories you can always get the full size picture by clicking on the thumbnail pictures !!
---
What is new? The latest additions
11.8.2019 Added a new category Switzerland > FW Frauenfeld-Wil-Bahn. Started adding new pictures to Germany > Bayerisches Eisenbahnmuseum
10.8.2019 Added a lot of new pictures from Germany: trams, diesels, Öchslebahn, Agilis...
7.8.2019 Added a new category for Montenegro. Added new pictures from Germany.
30.7.2019 Added a ne page of the Härtzfelbahn narrow gauge railway in Germany.
29.7.2019 Added a new page Germany > DB Oberweissbacher Berg- und Schwatzatalbahn, mountain railway in Thüringen
23.7.2019 Added new pictures of trams from Erfurt and Nordhausen in Germany.
22.7.2019 Added again a lot of new pictures from Germany.
17.7.2019 Added a lot of pictures from Germany.
28.6.2019 Renewed the categories Denmark > electric locomotives and EMUs and Denmark > S-trains of Copenhagen.
27.5.2019 Renewed the categories Switzerland > Brienz-Rothorn Bahn and Switzerland > SPB Schynige Platte Bahn and published new pictures in both.
26.5.2019 Renewed the category Switzerland > Berner Oberland-Bahnen BOB and published new pictures there.
24.5.2019 Published new pictures in the category Switzerland > BLS Lötschbergbahn
23.5.2019 Published new pictures by Kyösti Isosaari from Bosnia and Herzegovina, Italy, Germany and Azerbaijan's railways.
7.5.2019 Published a set of new pictures from Ukraine by Markku Salo.
5.5.2019 Redesigned the category Switzerland > BLS Lötschbergbahn group. Published also some new Swiss photos in various categories.
4.5.2019 Redesigned the category Switzerland > BLM Mürrenbahn and added new pictures there.
3.5.2019 Redesigned category Switzerland > BD Bremgarten-Dietikon Bahn. It became now Switzerland > Aargau Verkehr.
2.5.2019 Redesigned the category Switzerland > Cisalpino and added new pictures there.
22.4.2019 Added a new category for Bolivia and some new pictures from Finland.
19.3.2019 Added new pictures from Italy.
3.3.2019 Added a lot more pictures into the category Switzerland > Zentralbahn and also some to the categories Russia > electric and Russia > diesel.
19.-21.2.2019 Started redesigning and modernising the section Switzerland.
To see the earlier updates of this site, please click here
---
This is the last picture added to the site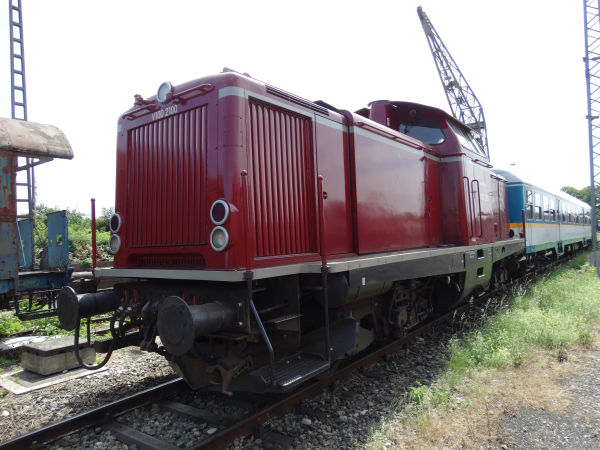 This Bayernbahn Br 212 machine was delivered to DB as V100 no.2100 (later 212 100-2) in 1964. It was built by MaK (Maschinenbau Aktiengesellschaft Kiel) and it was sent as a one day old locomotive over to Nördlingen for DB to use. In 1980 it was moved over to Augsburg and then to Mühldorf. In 2006 Bayernbahn had the opportunity to buy it. It has been thoroughly renovated and painted to look exactly like it did when it was new in 1964.
Picture from the Bayerisches Eisenbahnmuseum (Bavarian railway museum) in Nördlingen 3.7.2019 by Ilkka Siissalo.
---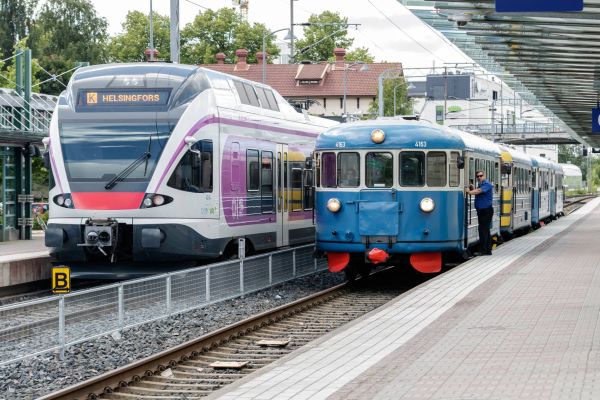 1950s and 2017 trains meeting. The new one is a Swiss made Stadler FLIRT and the old one is a 1950s class Dm7 railbus. Both have in turn been running the route Helsinki - Kerava. Picture from Kerava station in Finland 22.7.2017 by Otto Eemil Juntunen.
---