Life

Insecta

Lepidoptera

Ditrysia

Drepanoidea

Drepanidae

Thyatirinae
Hypsidia Rothschild, 1896

Hypsidia Rothschild, 1896; Novit. Zool. 3 (4) : 602, TS: Hypsidia erythropsalis Rothschild
Baryphanes Turner, 1933
Eggersia Sick, 1938; Senckenbergiana 20: 231 (preocc. Eggersia Lebeder, 1926 (Coleoptera)), TS: Eggersia australica Sick
Eggersops Fletcher, 1979; Generic Names of Moths of the World, 3: ?69 (repl. Eggersia Sick, 1938
Hypsidia ; Hacobian, 1986, J. Aust. ent. Soc. 25 (4): 301

The niphosema species-group
---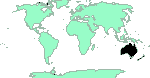 AU. See [About maps]
Monoctenia niphosema Lower, 1908
---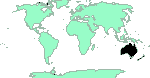 AU. See [About maps]
Baryphanes microspila Turner, 1942
---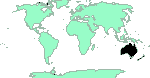 AU. See [About maps]
Eggersia australica Sick, 1938; Senckenbergiana 20: 233, f. 1-2, TL: New South Wales, Worarga
---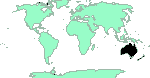 AU. See [About maps]
The erythropsalis species-group
---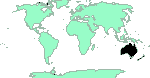 AU. See [About maps]
Hypsidia erythropsalis Rothschild, 1896; Novit. Zool. 3 (4) : 603, TL: Cedar Bay s. of Cooktown
Hypsidia erythropsalis, Lepidoptera Larvae of Australia [Don Herbison-Evans]

Hypsidia erythropsalis ; Hacobian, 1986, J. Aust. ent. Soc. 25 (4): 304
---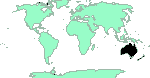 Queensland. See [About maps]
Hypsidia robinsoni Hacobian, 1986; J. Aust. ent. Soc. 25 (4): 307, TL: Mt. Lewis nr. Cairns Q.
---
14.4.2009 (6)
References:

Warning! The maps are automatically generated from the textual information, and the process does not always produce acceptable result; See about maps for more info.
and Stella A. Crossley; Lepidoptera Larvae of Australia; e-mail: Don Herbison-Evans; e-mail: Don Herbison-Evans
---
Some related literature:

Hacobian, 1986

A new species of Hypsidia Rothschild (Lepidoptera: Pyralidae) from Queensland and a redescription of the genus J. Aust. ent. Soc. 25 (4): 301-308

Rothschild, 1896
---
If you have corrections, comments or information to add into these pages, just send mail to Markku Savela
Keep in mind that the taxonomic information is copied from various sources, and may include many inaccuracies. Expert help is welcome.