Life

Insecta

Lepidoptera

Ditrysia

Bombycoidea

Lasiocampidae

Gastropachinae
Odonestis Germar, 1812

Chrostogastria Hübner, 1820

---

Odonestis pruni
(Linnaeus, 1758)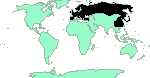 EU, Russia, Asia Minor, China, Japan. See [About maps]
Luumukehrääjä
Plommonspinnare
Pflaumenspinner
Feuille-morte du Prunier
Falena del Ciruelo
szilvafapohók
montana Jones, 1907
ambitiosa Dannehl, 1925
vulpecula Dannehl, 1925

santorui Hartig, 1938
reisseri Rungs, 1977

Odonestis pruni, Larvae of North-European Lepidoptera [Kimmo Silvonen]
Odonestis pruni, Moths and Butterflies of Europe [MBE]

Larva on Prunus, Pirus, Quercus, Tilia, Betula, Alnus, Ulmus, Crataegus, Salix, Rhamnus [BSW]
Several specimens in summer 1999 first time from Finland.
Odonestis pruni pruni ; Zolotuhin, 1995, Atalanta 26 (1/2): 285; de Freina, 1999, Atalanta 30 (1/4): 206

---
10.10.2002 (1)
References:

Warning! The maps are automatically generated from the textual information, and the process does not always produce acceptable result; See about maps for more info.
de Freina & Witt, 1987; Die Bombyces und Sphinges der Westpalearktis; ISBN 3-926285-00-1
Espoo, Finland; Kimmo's Lep Site
Moths and Butteflies of Europe; Paolo Mazzei, Diego Reggianti and Ilaria Pimpinelli; http://www.leps.it/
Geesthacht, Germany; contact through; e-mail: Francisco Welter-Schultes
---
Some related literature:

de Freina, 1999

Beitrag zur systematischen Erfassung der Bombyces- und Sphinges-Fauna Kleinasiens, Weitere Kenntnisse über Artenspektrum, Systematik und Verbreitung der Lasiocampidae, Lemoniidae, Notodontidae, Thaumetopoeidae, Lymantriidae, Arctiidae und Cymatophoridae Atalanta 30 (1/4): 187-257

Zolotuhin, 1995

An annotated checklist of the Lasiocampidae of Kazakhstan and Middle Asia Atalanta 26 (1/2): 273-290
---
If you have corrections, comments or information to add into these pages, just send mail to Markku Savela
Keep in mind that the taxonomic information is copied from various sources, and may include many inaccuracies. Expert help is welcome.