CSCE agreement extended to 2003, Reagan makes 'Star Wars' speech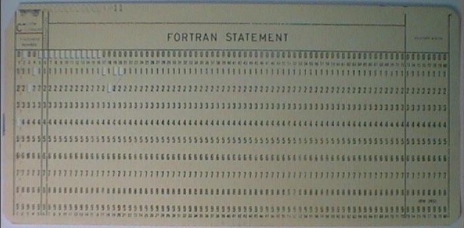 Punch cards had 80 columns, a feature that affected everything from the FORTRAN language to the EARN network.
A circuit-switched public data network is set up in Finland.
A UUCP (Unix to Unix CoPy) e-mail link between Tampere and Stockholm uses dial-up modems to connect Finland with the Eunet e-mail network. The system is run on a PDP11/34 minicomputer at the University of Tampere.
EARN (European Academic and Research Network) is set up to connect the scientific community, along the lines of its US model, BITNET. It uses the NJE (Network Job Entry) protocol, which was designed to transmit virtual punch cards.
On January 1, the ARPANET goes over from Network Control Protocol (NCP) to TCP/IP. This makes the ARPANET a true network of networks, i.e. the backbone of the Internet.
The Domain Name System is developed, so that everyone no longer needs a hosts.txt file to serve as an address book.
Berkeley University releases 4.2BSD Unix, which supports TCP/IP and forms the basis of a great deal of later Internet software.
The universally accessible Fidonet is created. This links together BBSs (Bulletin Board Systems) run by microcomputer enthusiasts.
The Ministry of Education's UNIVAC 1100/60 mainframe is linked to the IBM computer at the State Computer Centre, and via a node in Stockholm to the Cybernet supercomputer.